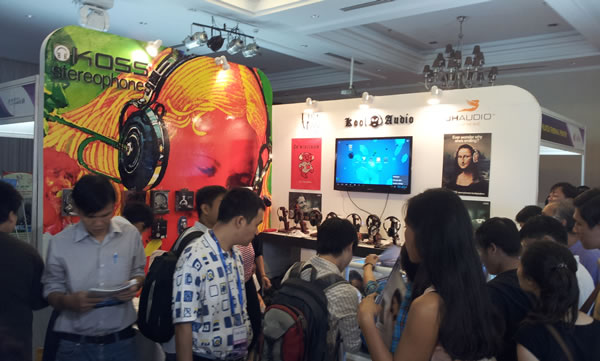 We are a Ho Chi Minh City, Vietnam based Distributor and retailer for consumer audio products. Our Company also provides repair for 3rd party Brand earphones nad headphone brands.
Our Company is the Sole Distributor for Koss Stereophones and authorised dealer for JH Audio, UM Unique Melody Labs. We are also authorised resellers for several other brands in the Vietnam Market.
Should you have any further enquiries, please do not hesistate to contact us.
Chúng tôi là công ty thương mại Việt Sinh Co ( koolaudio) đặt tại Thành Phố Hồ Chí Minh với mạng lưới phân phối và bán lẻ các thiết bị về âm thanh cho người tiêu dung từ năm 2008